Made to Measure Suits at Godwin Charli
The Godwin Charli experience offers customisation options at every stage, allowing you to create a unique ensemble that perfectly complements your proportions. Browse our luxurious European fabrics at our Melbourne showroom, or find inspiration from our online collections. Our knowledgeable staff will be on-hand or online to advise you on styling and design options.

Once we've clearly understood your needs, we'll take body measurements before using actual garments to determine your perfect fit. It's a collaborative effort to ensure we fit you perfectly and in line with the aesthetic you want. Once your garments have been hand-crafted, you will then be invited to attend a second fitting to ensure you're completely satisfied.
Why Choose Godwin Charli for Your Made to Measure Suit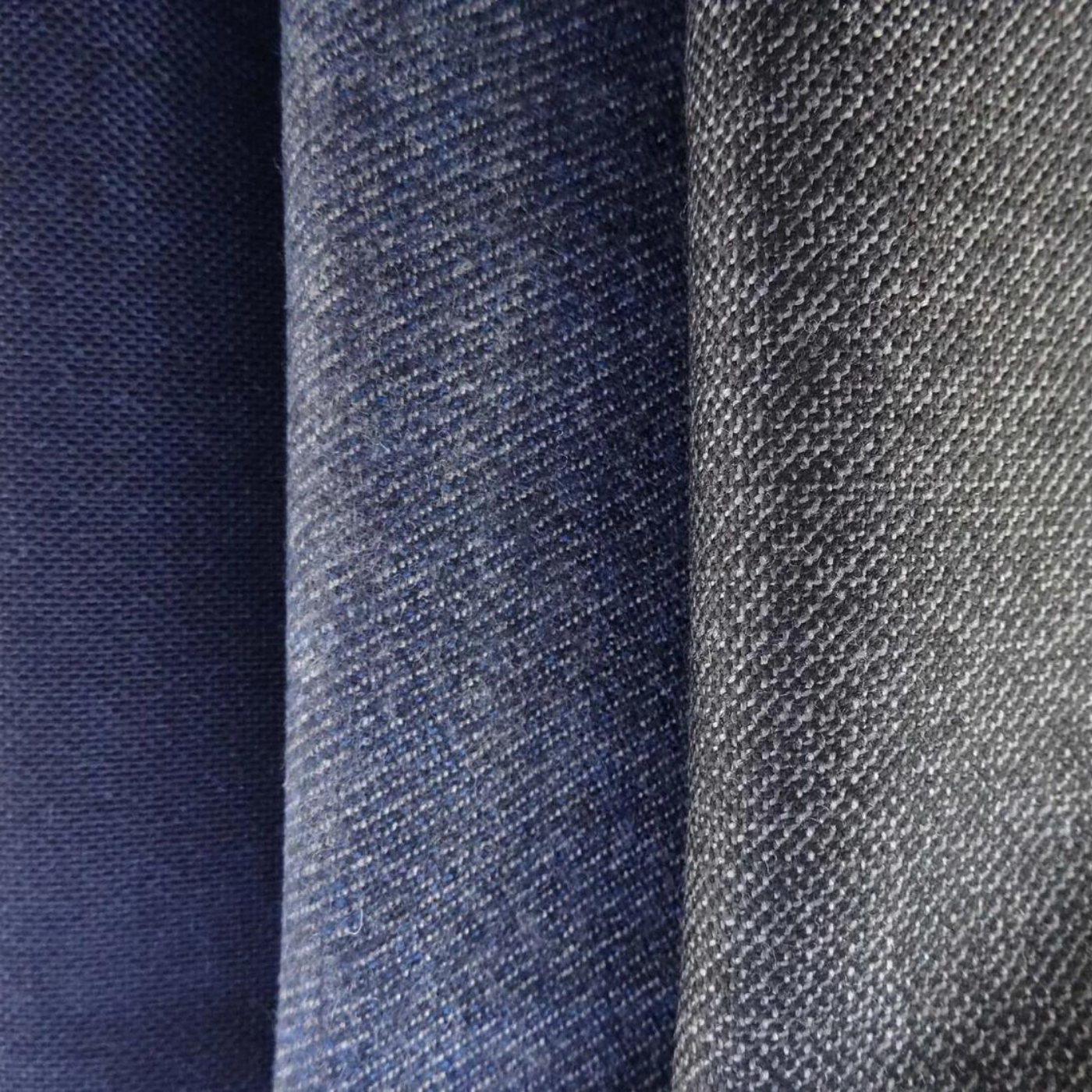 Premium Fabrics
For a suit that exudes elegance and maintains its structural integrity over time, high-quality construction is essential. Godwin Charli uses only the finest fabrics, imported from premium weaving mills across Europe. Wool, linen, silk, cashmere and cotton feature prominently in our fabrics catalogue. 
A Descendant of Local Artisans
Design and Experience
Spanning over 60 years, Godwin's hands-on approach and unique design signature has been nurtured locally in Australia under the careful guidance of master tailors; the best pattern-makers and cutters. Harnessing an extensive knowledge of textiles, garment fit, and design trends, the Godwin Charli team will be on hand to advise you during your initial fitting and any subsequent alterations.
Ensuring a Perfect Fit
The team at Godwin Charli is dedicated to achieving the perfect fit for your physique. We start by developing a personalised Fit Profile, which can be carried out in-store or virtually. During this process, we take note of your measurements, posture, and overall shape, and we retain your profile in our database to streamline future appointments.
Our Made to Measure Process
Godwin Charli's enthusiasm and dedication is reflected in our made to measure process. We'll be there to offer guidance and support from that first flicker of inspiration to the final fitting, and every stage in between. 
Find Inspiration
It's time to go window shopping. Godwin Charli's refined silhouettes, extensive colour palette, and premium fabrics offer endless inspiration for your customised garments. Think crisp cotton and breathable linen, or magisterial velvet and satin detailing. The only limit is your imagination. View our collections in person at our Melbourne showroom or browse our latest collections online.


Once you've decided what you like, we'll help you create the perfect ensemble, including your suit jacket, trousers, dress shirt, and - for a three piece suit - your waistcoat.
Book a Fitting and Get Measured
Attend your private fitting appointment at our Melbourne showroom or alternatively, book a virtual appointment. During your fitting, one of our experienced fitters will take multiple measurements to ensure your suit is constructed to your exact proportions.
A Tailor Made Suit Perfect for You
Using your Fit Profile and unique pattern, your luxury Godwin Charli suit will be handcrafted to suit your specifications. Each element of your ensemble will be tailored to the highest industry standards, with utmost attention to detail.
Delivered for a Final Fitting
Within 4-5 weeks, your design will be ready for your final fitting, where our fitters will determine if further adjustments are required. You may also choose to use this opportunity to browse our selection of accessories, including neckties, cufflinks, pocket squares, and shoes.
A made to measure suit is an investment in your personal style, offering superior quality, fit, and longevity. While buying off-the-rack incurs a lower cost initially, custom suits fit much better, have a longer lifespan, and will undoubtedly retain their status as wardrobe frontrunners for years to come.
Godwin Charli creates custom suits for all genders and ages, including made to measure women's suits. 
Our expert Master tailors construct custom tailored suits within 4-5 weeks. After your final fitting, any additional adjustments are usually completed within a week. 
Grateful
What Our Customers Have To Say